Moving Day was November 30th, 2000!!
Now that we've been in for a while,
here are a few things we've done with the place.

The Guest Room
Jared's Room

The Playroom

My Scrap Room

The Kids
For those of you who would like to see what we built
and the building process. . .
Here are the plans with the options we are doing:
(Click on any image for a larger image)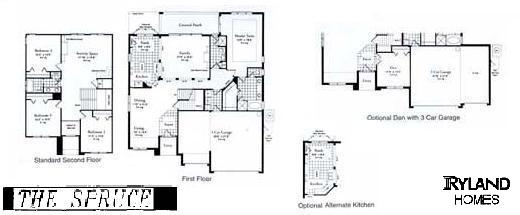 The house will actually be flipped, with the garage on the left.
We are getting an alternate kitchen layout and the den with the 3 car garage.

The Model- Click here to see pictures of the model for the house
The Building Process- Click here for pictures of the house while being built

If you've been following the building process all along, just click below on the page you wish to view:
And for all your party supply needs for every occasion,
remember to visit our website at